August means it's time for our Summer Seminar
Welcome to D Joshua Taylor!
Saturday, August 13, 2022 from 1:00 pm to 4:00 pm
2022 Summer Seminar: Your Ancestors Between the Revolution and Civil War
We're delighted to welcome D Joshua Taylor, from the popular PBS Series Genealogy Roadshow, on Saturday, August 13 from 1:00 to 4:00 pm CDT, virtually on Zoom. Member rate $25/Non-member $30.
The end of the Revolutionary War sparked a time of great movement as people looked westward, over the Appalachian Mountains, chasing new dreams and seeking new opportunities. Many of us have been able to locate our ancestors as far back as the 1850 census, but are baffled by how or what led them to be located in that spot. Our 2022 Summer Seminar helps us to dig through the resources to uncover where our ancestors were before they migrated.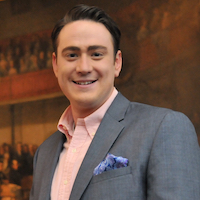 Bridging the Gap: Finding Ancestors in the United States between 1780 and 1840 Are you tracing an ancestor between 1780 and 1840? This period of immense migration and change can create numerous genealogical challenges. Ex numerous resources and methodologies to assist in tracing families during the Federal period including land, tax, census, religious, and other records.
By Land and Water: Tracing Migrations During the Federal Period Canals, waterways, roads, and trails bolstered settlement in the Midwest during the Federal period. Together we will explore various routes and patterns families used as they migrated across the United States. In addition, we will focus on methods and resources to explore your own ancestor's migration.
D. Joshua Taylor, MA, MLS, FUGA, is a nationally known and recognized genealogist. Passionate about the diverse and dynamic field of family history. Joshua is the President of the New York Genealogical & Biographical Society (NYG&B), an organization dedicated to preserving the stories of all New Yorkers. Previously, Joshua volunteered in leadership positions for the Federation of Genealogical Societies and other organizations. In 2017, Joshua was named as one of Library Journal's Movers and Shakers and in 2022 was named as a Fellow of the Utah Genealogical Association. A popular author and speaker, Joshua has been a coordinator for courses at the Salt Lake Institute of Genealogy (SLIG) and the Genealogical Research Institute of Pittsburgh (GRIP) and is the recipient of RootsTech's Distinguished Presenter Award.
He holds an MLS (Archival Management) and an MA (History) from Simmons College and has been a featured genealogist on Who Do You Think You Are? and can be seen taking America through their past as a host on the popular PBS series Genealogy Roadshow.
Coming up
September 27, 7 pm, Zoom: Dana Leeds, who pioneered The Leeds Method for sorting DNA matches, will again join us with a review of that and other DNA clustering techniques.
October 21, all-day, Zoom: AGS will join Texas State Genealogical Society and other societies around Texas for the Genealogy Lock-In of Texas.
 November: TBA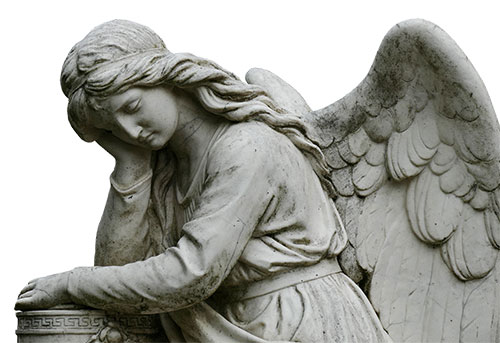 The Austin Genealogical Society is here to give you the tools you need to become a better genealogist.
Here's how we do it: • SIGs: AGS has several special interest groups (SIGs) that meet regularly, and we launch new ones as our members want them. You can find notifications of DNA North at their Facebook page, Capital Area DNA SIG. All others currently on hiatus. • Saturday Morning Drop-In: The third Saturday of each month we have experienced genealogists on hand to assist in solving genealogical issues from basic to complex. Members also come to work collegially. No charge. (on hiatus) • Monthly Membership Meetings: We showcase an expert on genealogical research methods and new technology. All presentations are designed to help our members become better genealogists. Meetings are held on the 4th Tuesday of each month at 7 PM (with exception of some international speakers on 4th Saturday afternoons) and are free. We are currently meeting by Zoom and are continuously re-evaluating to see when we can get together in-person. • Research Trips: Further your research by visiting genealogy libraries and archives across the US. Our fall trip in October 2019 was to the Family History Library in Salt Lake City. We're looking forward to more trips in the future. • Our Summer Seminar: We bring in a known expert for an extended seminar. In 2022, we'll be welcoming D. Joshua Taylor via Zoom on Saturday, August 13, 1-4 pm. See above for more information and to sign up. Visitors are always welcome at any of our meetings. So please come, and bring a friend!
_______________________________________________
Contact Us Today