In June, we've got an exciting meeting planned!
Mapping Out Your Family History with Maps
Tuesday, June 27, 7 PM via Zoom
M
any family historians do not include maps as part of their genealogy tool box. Sometimes maps can answer genealogy questions that documents can't. Learn what maps should always be consulted when researching your family's history. Explore free websites that have thousands of historic maps that can be researched and downloaded.  Learn strategies to use maps with other genealogy resources to solve the most difficult genealogy brick walls.
Sydney F. Cruice is a professional genealogist, writer and national lecturer. She holds an MBA from Drexel University and a BA from Penn State University. She is the current President of the Association of Professional Genealogists for the Greater Philadelphia Area Chapter, and she has served on the Genealogy Advisory Committee for the Historical Society of Pennsylvania.
Coming up…
July 25 – Diane Crisman Smith, "Who Says So? Documenting Your Sources"
August 26 – Diahann Southard returns as our seminar speaker. 1:00 pm – 4:30 PM. More details coming soon!

September 26 – announcement to come.
Saturday, October 21 –
In-person meeting at the
German-Texan 

Heritage Society 
in celebration of Oktoberfest
November 14 – Our meeting is moved to November 14 since Thanksgiving is coming up. Our special guest will be Cyndi Ingle, who will present to us Cyndi's List in Practice.
And much more!
The Austin Genealogical Society gives you the tools to be a better genealogist.
---
Here's how we do it:
 • SIGs: AGS had several special interest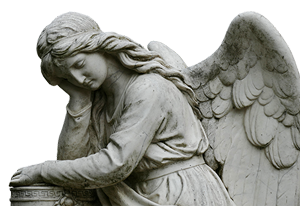 groups (SIGs) that met regularly, and we launch new ones as our members want them. You can find notifications of DNA North at their Facebook page, Capital Area DNA SIG. If you are interested in others, or want to help with starting one, let us know!
 • Saturday Morning Drop-In: The third Saturday of each month we have experienced genealogists on hand to assist in solving genealogical issues from basic to complex. Members also come to work collegially. No charge. (on hiatus) 
• Monthly Membership Meetings: We showcase an expert on genealogical research methods and new technology. All presentations are designed to help our members become better genealogists. Meetings are typically held on the 4th Tuesday of each month at 7 PM (with exception of some international speakers or special events on 4th Saturday afternoons) and are free. We are currently meeting by Zoom and are continuously re-evaluating to see when we can get together in-person. 
• Research Trips: Further your research by visiting genealogy libraries and archives across the US. Our fall trip in October 2019 was to the Family History Library in Salt Lake City. We're looking forward to more trips in the future.
 • Our Summer Seminar: We bring in a known expert for an extended seminar. In 2023, we're looking forward to seeing Diahan Southard once again!
Visitors are always welcome at any of our meetings. So please come, and bring a friend!