Happy New Year and Hello to 2023!
Our January meeting will help us learn how to preserve our genealogy work for generations
Tuesday, January 24, 7 pm via Zoom
Register
HERE
.
"What Can I Do With My Stuff? Donating Your Genealogy to a Research Facility"
You've amassed a large collection of genealogy research.  What do you do with it?  This presentation will show ways to prepare your genealogy research and materials to donate them to a facility, and how to find that facility.  Various research facilities such as libraries, archives, and historical societies will be discussed.
We welcome Irene Walters from the Clayton Library in Houston to present this very timely topic.
 Irene B. Walters came to Houston's Clayton Library Center for Genealogical Research from New York in 1997 after receiving her librarian degree.  Irene gives talks on various aspects of genealogical research including: the internet, newspapers research, passenger list and naturalization record searching, as well as Irish, and French research.  Irene started her own genealogy research as a teenager and has taken her lines back through New York State into France, Ireland and recently Germany. Though, like all genealogies some ancestors are being more difficult.
Coming up…

February 28: Interactive table talks. Join us via Zoom as we travel through different zoom rooms to talk about topics of interest to us. They will include Safety on the Internet, Genetic Genealogy Basics, DAR (Daughters of the American Revolution), DNA – Leeds Method & Diahan Southard Method,  German Research, French-Canadian/Acadian Research, and General Genealogy Research.
March 25: Guided tour of Texas State Cemetery (details to follow).
April 25: Stephen Cure of the Texas Historical Commission will speak about the history of Crystal City, the home of a WWII internment camp here in Texas.
And much more!
Special Event
February 1- 3, 2023: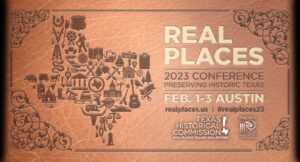 AGS is a Partner in Preservation for the Real Places Conference of the Texas Historical Commission.
The Texas Historical Commission's Real Places 2023 conference will take place both virtually and in person, in Austin, February 1–3. Presented by the Friends of the Texas Historical Commission in partnership with Phoenix I Restoration and Construction, LLC, Real Places is the premier historic preservation and heritage tourism event in the Lone Star State, where anyone interested in protecting our past can work directly with industry-leading experts to learn practical, actionable solutions they can apply in their community.
The packed schedule features about 45 workshops and sessions, 100 expert speakers from across Texas and the U.S., five keynote sessions, and several fun networking events. Recordings will be available to all attendees, whether joining online or in person, so you'll be able to watch the great presentations you missed due to concurrent sessions.
Discounts are available for students and organizations registering multiple people at the same time.
Learn more and sign up at realplaces.us 
The Austin Genealogical Society gives you the tools to be a better genealogist.
---
Here's how we do it:
 • SIGs: AGS has several special interest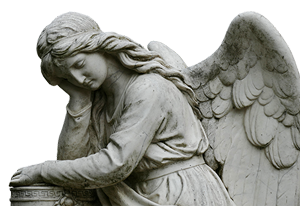 groups (SIGs) that meet regularly, and we launch new ones as our members want them. You can find notifications of DNA North at their Facebook page, Capital Area DNA SIG. All others currently on hiatus.
 • Saturday Morning Drop-In: The third Saturday of each month we have experienced genealogists on hand to assist in solving genealogical issues from basic to complex. Members also come to work collegially. No charge. (on hiatus) 
• Monthly Membership Meetings: We showcase an expert on genealogical research methods and new technology. All presentations are designed to help our members become better genealogists. Meetings are held on the 4th Tuesday of each month at 7 PM (with exception of some international speakers on 4th Saturday afternoons) and are free. We are currently meeting by Zoom and are continuously re-evaluating to see when we can get together in-person. 
• Research Trips: Further your research by visiting genealogy libraries and archives across the US. Our fall trip in October 2019 was to the Family History Library in Salt Lake City. We're looking forward to more trips in the future.
 • Our Summer Seminar: We bring in a known expert for an extended seminar. In 2022, we welcomed D. Joshua Taylor. 
Visitors are always welcome at any of our meetings. So please come, and bring a friend!